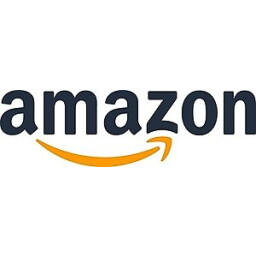 Amazon
Gepubliceerd: ongeveer 2 maanden geleden
Brand Consultant / Brand Specialist
Gepubliceerd: ongeveer 2 maanden geleden
Amazon Vendor Services (AVS) is a paid B2B service that aims to help strategic brands partner with Amazon.
As a Brand Consultant in the AVS team, you will gain 360-degree exposure to all areas of e-commerce at a pan-EU level, owning the end-to-end relationship with your brand and advising your key account management partners as a business expert. You will define and implement tailor-made action plans to boost your brands' performance, monitor success metrics on a daily basis, and ensure the brand's experience of the AVS service is at the highest level. Collaborating with key retail functions such as Vendor Management, Supply chain management, Finance and Marketing, your role will focus on five crucial business areas:
Business Advice: Identify opportunities based on deep data analysis and provide recommendations to improve sales and margin.
Selection: Help grow selection by managing the launch of new products and improving discoverability.
Availability: Drive supply-chain operational excellence by reducing costs, defects, lead times, and by managing stock in our fulfillment center.
Traffic: Provide recommendations for the brand's marketing and advertising campaigns to promote new products/increase traffic or conversion
Conversion: Plan and implement promotional activities and improve the customer journey on Amazon through enhanced content on detail pages.
Could you embrace the challenge of being a Brand Consultant at Amazon? Join us and from day one you will grow professionally, developing a unique set of skills through continuous training and strong partnership with your team, peers and stakeholders across different functions. Being a Brand Consultant is the starting point to accelerating your professional growth within a global leader in e-commerce. Come build the future with us.
Basic Qualifications:
Bachelor's/Master's degree (Engineering, Business or similar field is preferred)
Fluent written and verbal communication in German and English
Minimum of 6 months professional experience after graduation in Marketing, Sales, Buying, Project Management, Supply Chain, or Consulting.
Knowledge in MS Office programs (Excel, PowerPoint…)
Strong business acumen and analytical skills
Amazon is an equal opportunities employer. We believe passionately that employing a diverse workforce is central to our success. We make recruiting decisions based on your experience and skills. We value your passion to discover, invent, simplify and build. Protecting your privacy and the security of your data is a longstanding top priority for Amazon. Please consult our Privacy Notice to know more about how we collect, use and transfer the personal data of our candidates.
Solliciteer nu