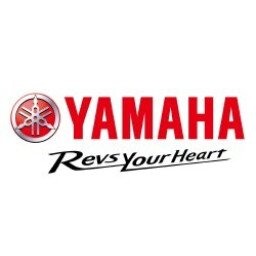 Yamaha Motor Europe N.V.
Gepubliceerd: 20 dagen geleden
Full-time Product Management Lead(SPV)
Schiphol-Rijk, Haarlemmermeer
Gepubliceerd: 20 dagen geleden
Share our passion:
Ever since our founder, Genichi Kawakami, established Yamaha Motor, it is our mission to give to ALL our customers KANDO. Not only with our products, but also to our employees. KANDO is a Japanese word to express the feeling of deep satisfaction and excitement you get when you encounter something of exceptional value, quality, and performance.
You have the opportunity to be part of the Yamaha family.
For Yamaha Motor Europe N.V., located at Schiphol-Rijk in the Netherlands, we are looking for a
Full-time Product Management Lead(SPV)
for our Product Planning Division.
About the role:
You, as the Product Management Lead - Special Powered Vehicles(SPV) like E-kit, E-Bikes, and E-Mobility, will lead the operational block activity (model, ACC(accessories) and color development, Price and Quantity plan, introduction and marketing activity).
Based on Mid Term Plan directions, set up the Block strategy. Develop and innovate an attractive concept, model, ACC, color and model introduction ideas, by initiating and guiding the development of the new models, model changes or color changes, to ensure clear and strong Block strategy.
You communicate with Sales, Marketing and other relevant people to ensure correct and effective communication with market.
Principle accountabilities:
Gather, structure and analyze market data from relevant sources, researches, press information and input from importers;
Define target areas/markets to attack by new or improved models and make strategy proposals for the Midterm Plan, in order to enable Management to take decisions upon product development;
Manage the individual E-Bike projects resulting from SPV categories;
Direct, oversee and evaluate the activities of all parties involved in the projects to come to the final E-Bike product;
Collect and analyze European market data and communicate to relevant Divisions;
Conduct market surveys (group interviews, DIST(Distributors) hearing, magazine, internet survey, etc.);
Determine product specifications, functional or design characteristics to achieve targeted development goals;
Evaluate sketches, 3D proposals, QFD(Quality Function Deployment), concept ideas from European Market point of view;
Organize project meeting, model presentation (KO,E0 through E4);
Prepare the meeting material input, judgement and report;
Create Yamaha's color line-up strategy in line with general and product specific color trends;
Manage the total E-Bike line-up C&G (Color & Graphic) project resulting from the C&G strategy;
Brief designers about the C&G strategy and discuss possibilities to active the targeted results;
Constantly monitor and update market situation in terms of products (drive unit, display, battery, ancillary components) and application (MTB-Mountain Bike, City, Trekking, Cargo, etc.);
Be in contact with OEM's (Original Equipment Manufacturing) Product Managers to understand customization and co-development requests (jointly with E-kit Sales);
Be the voice from EU market in relation to YMC SPV E-kit Product Planning.
What do you bring?
Minimum 5 years of experience in Product Planning, Marketing or Sales;
Good understanding and deep knowledge in E-Bikes;
Functional knowledge in the field of Marketing, Engineering and Manufacturing;
Understanding of own segment market movement;
Excellent Data analytical skills;
Good communication skills (internal/external);
A and B driving license;
Good planning, and problem-solving skills;
Detail oriented;
Ability to find the issue in the subject,
Fluency in English, written and spoken.
What's in it for you?
A diverse and international environment;
We offer you the opportunity to work from home, of course, this includes working from home allowance and a budget for setting up your home office;
Commuting allowance, holiday allowance, and, 28 days off to enjoy as you please;
13th-month payment and you will participate in our Bonus Program;
Pension scheme;
Learning and development opportunities;
Discount on Yamaha products;
Your first contract will be a temporary contract, but with the intention to extend or offer an indefinite contract;
We support you in getting your motor or boat license;
Try out our newest models via our private lease plan and staff bike program;
Relocation package;
Free fruits are available in our office;
You can enjoy your lunch in our fully renovated restaurant at the office;
Get to know your colleagues during our company/team events and monthly afternoon drinks.
Contact:
Sounds interesting? We are looking forward to receiving your CV and motivation letter.
You can apply by using the LinkedIn apply button!
For more information about the recruitment process please contact us at recruitment@yamaha-motor.nl.
Note, an assessment will be part of our procedure.
Agency? In case necessary we know where to find you!
Solliciteer nu