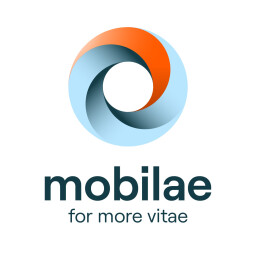 Mobilae
Gepubliceerd: 23 dagen geleden
SEO-specialist & Content marketeer
Gepubliceerd: 23 dagen geleden
SEO Specialst & Content marketeer
Location: Valkenburg / Katwijk (Zuid-Holland)
Availability – Fulltime. As soon as possible.
The challenge
Do you know how to play the SEO game at Champions League level with a team of specialized players? How to create and optimize content to engage our prospects and customers? Then you have found your match.
We are looking for someone to help us grow our Mobilae brand through SEO and engaging Content in a variety of European countries.
With your strong analytical skills, you can develop a SEO strategy with an integrated Content plan. Your overall approach will make sure our corporate websites gain in organic traffic and our webpages optimized for a healthy conversion rate.
You have a passion for writing engaging content. Understanding our target group, you create content that will grab their attention, keep them interested and leaves them with a positive and lasting impression.
Responsibilities
Development and implementation of the SEO - and Content strategy for NL, DE, BE, FR, and IT
Monitoring, analysis, and optimization of our corporate websites performance in search results and user friendliness (conversion)
Investigate the demand for content through keyword research and competitor analysis
Write engaging content for landing pages (SEO optimized), blog posts, newsletters, and social media. Building the brand through an engaging tone of voice.
Nurture contacts with external parties to share your content and increase link-building
Close cooperation with the Online -, social media - and CRM marketeer
Skills
Experienced with Google Analytics, Search Console, SEMRush
Up to date Knowledge of SEO
Analytic. Understanding and translating data into meaningful actions
An eye for what is needed to improve conversions
You like to write. You are creative and precise and write flawlessly.
Understanding of SEA and how it is linked with SEO
Familiarity with content management systems
Who are you?
At least 2-5 years of experience in SEO
At least 2 years of experience with engaging content creation
You know how to prioritize.
You are creative en customer minded.
You are independent and focused.
A teamplayer looking for constructive cooperation
Strong communication skills
Comfortable in an international, fast paced setting
Fluent in English
Multilingual is highly appreciated (FR/IT/NL/DE)
Let us introduce ourselves.
For 25 years we offer independence to a growing group of seniors by offering personal advice and a wide range of solutions for a mobile, safe, and independent life in and around their home.
With € 50 Mln in revenue, # 300 employees and more than 200.000 customers, Mobilae is Europe's best mobility provider for the senior segment. We are active in The Netherlands, Belgium, France, Germany, and Italy. Our ambition is to grow to a distinctive A-brand and market leader in all the operating countries and beyond.
G2G is a full-service online marketing agency active for 2 major clients who operate together in more than 10 countries. At G2G we develop and manage all aspects of the marketing and sales funnel. From websites to platforms and from content and social to CRM. In fact, everything comes down to a well-integrated 360 marketing approach.
We are ambitious and therefor strengthening our marketing department. As we are facing a fast-growing market, we need a lot of power and brains to best serve our prospects and customers. We are more than happy to tell you more about our ambitions and what makes our team a great one to work with.
Our offer
Onboarding program for a good start
A growing company where you can make an impact
International setting
Working with a hands-on team
And finally, a modern work environment with:
A lot of space and light
Enjoyable work environment (from ping-pong table to a Sonos system for your music)
Lunch arrangement at the restaurant (on the ground floor of our office)
Are you interested?
You can send you motivation and CV to solliciteren@mobilae.com, or reply on this website! We are looking forward to hearing from you.